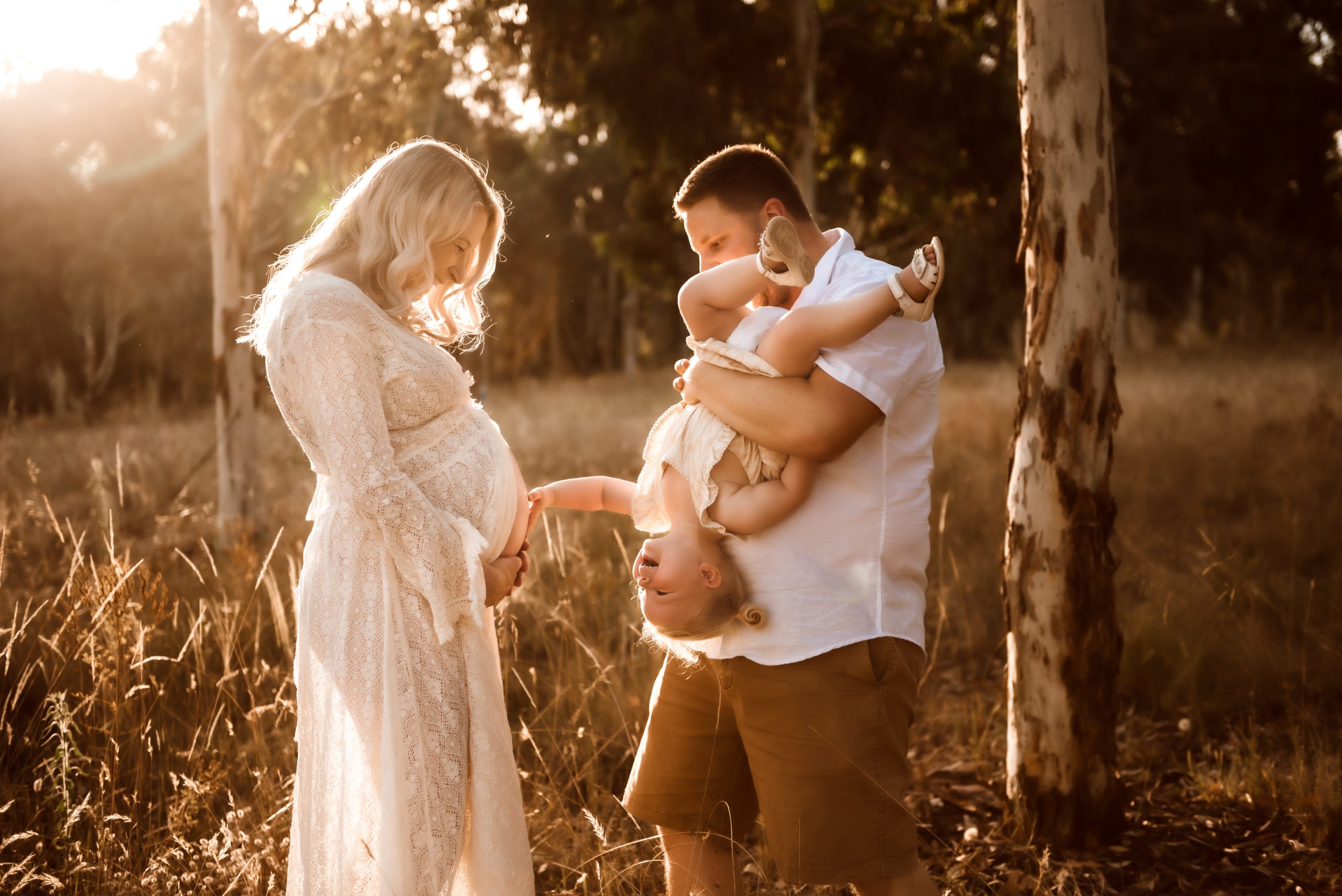 Welcome and Congratulations!!
 It's so nice to hear from you!
This is such an exciting time for you and your family. With all that comes with a new addition (or additions!), my goal is for your session to be as beautiful, enjoyable and as low stress to organise as possible…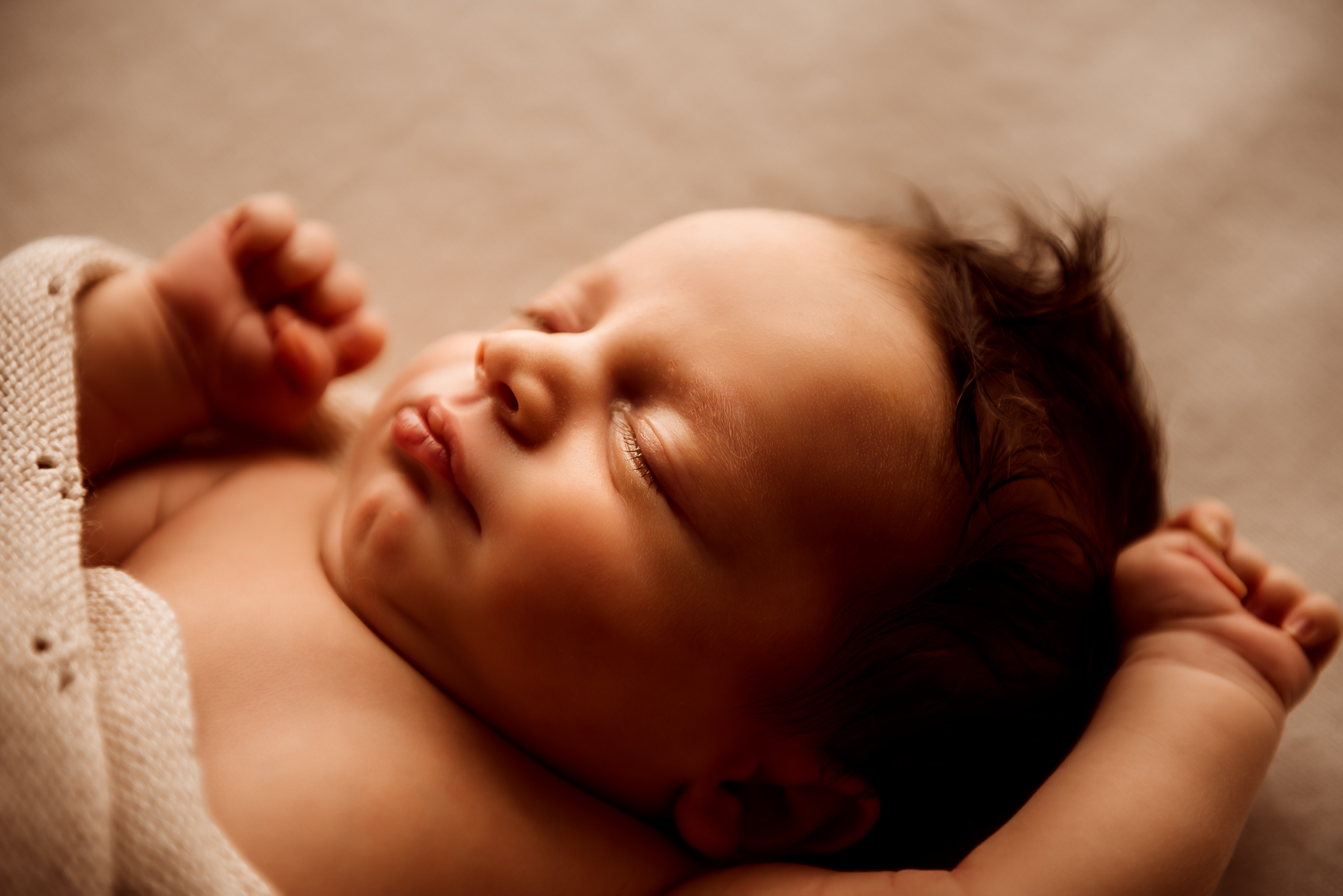 || Our Journey Starts Here ||
here for every stage, any age
 I'm Meg! 
mother, creative, sensitive soul
My sessions are all about the heart, connection and protecting memories.
After watching my baby grow in the blink of an eye, I became much more sentimental about capturing all the ages and all the stages.
Photographing mothers with their babies (no matter how old!) is the most rewarding experience. It grounds me, it brings me so much joy and I'm so grateful to be invited into your life to capture this stage with you.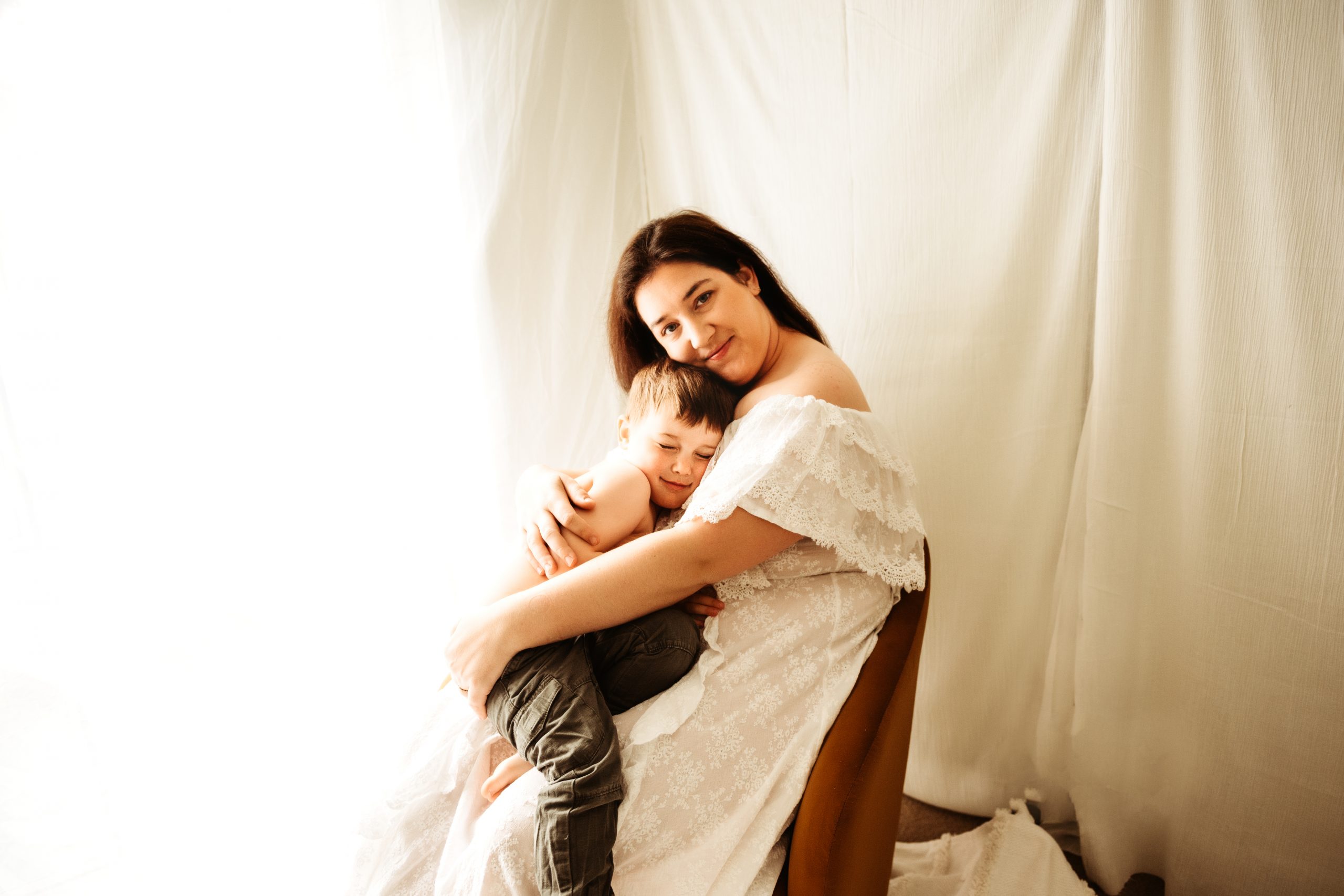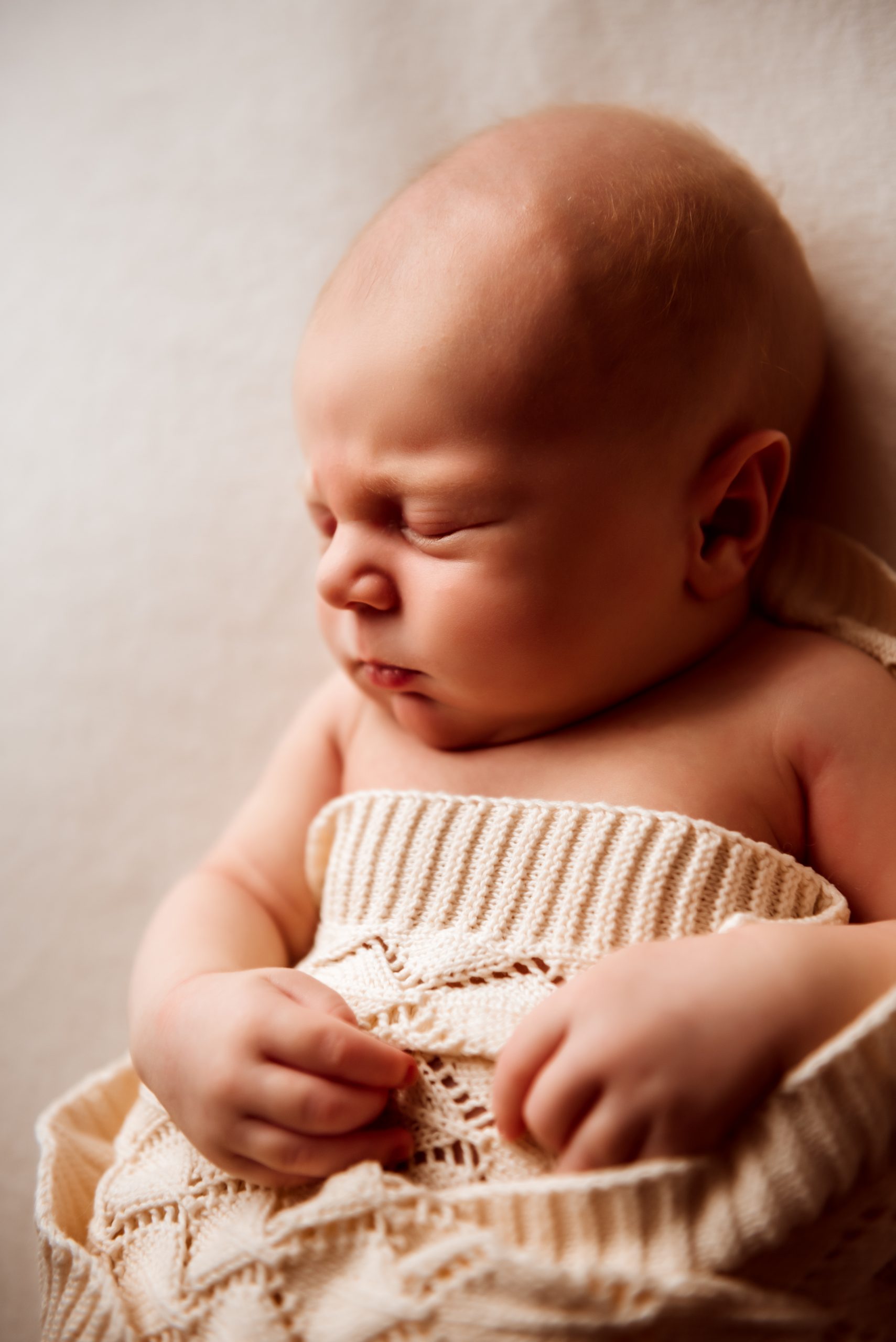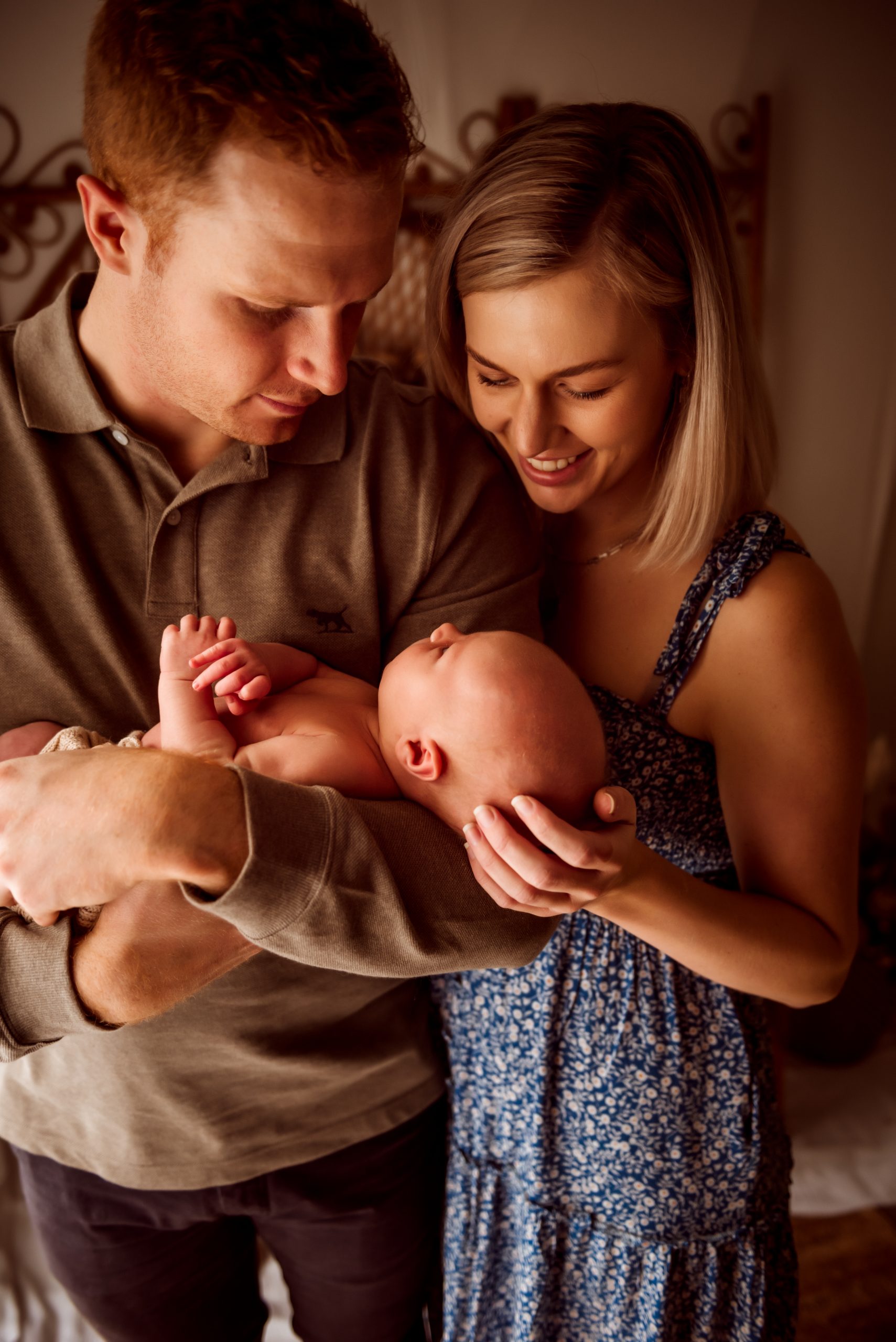 Kind Words
"We are so grateful for the amazing images that Meg took during our session. She was so patient and kind, which really put us at ease. She is very talented and I highly recommend her".
"We first had Meg take our daughters newborn photos, and recently had her back again to take her photos for her 1st birthday. There's no one else I'd have capture such precious moments. I had to remind myself many times that Meg was there as our photographer, not my friend, that's how relaxed she makes you feel about the whole experience!!"
Taking a moment to bring the focus from your baby back to you, capturing your beauty, power and strength during your pregnancy.
Bring your favourite people and make it a family affair or indulge yourself for an hour of bliss, self-love and an optional outfit change.
A 60-90 minute session at a beautiful outdoor location or at the studio for a more intimate feel, and enjoy yourself and your family as it is now, before your heart and family expands with your new arrival.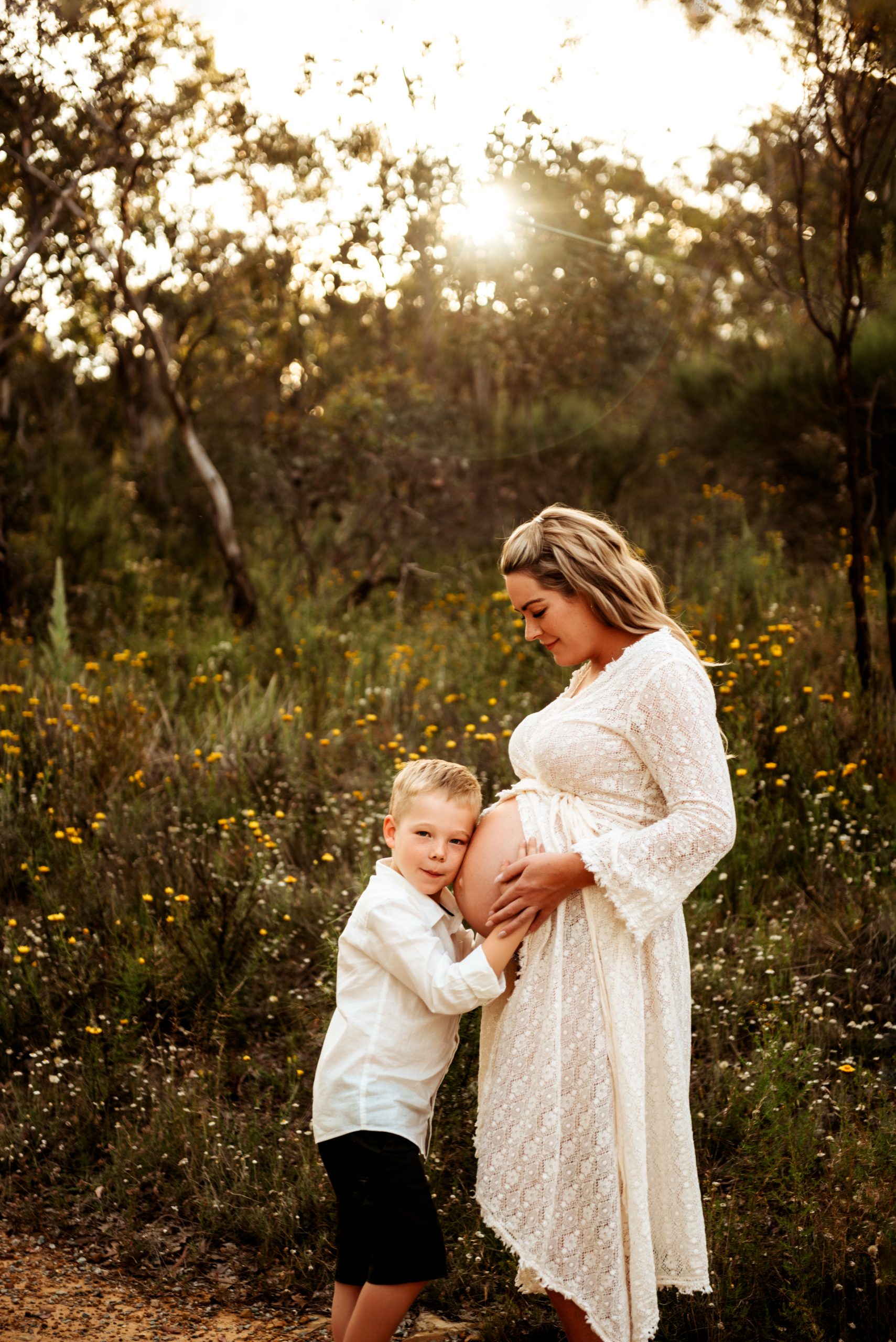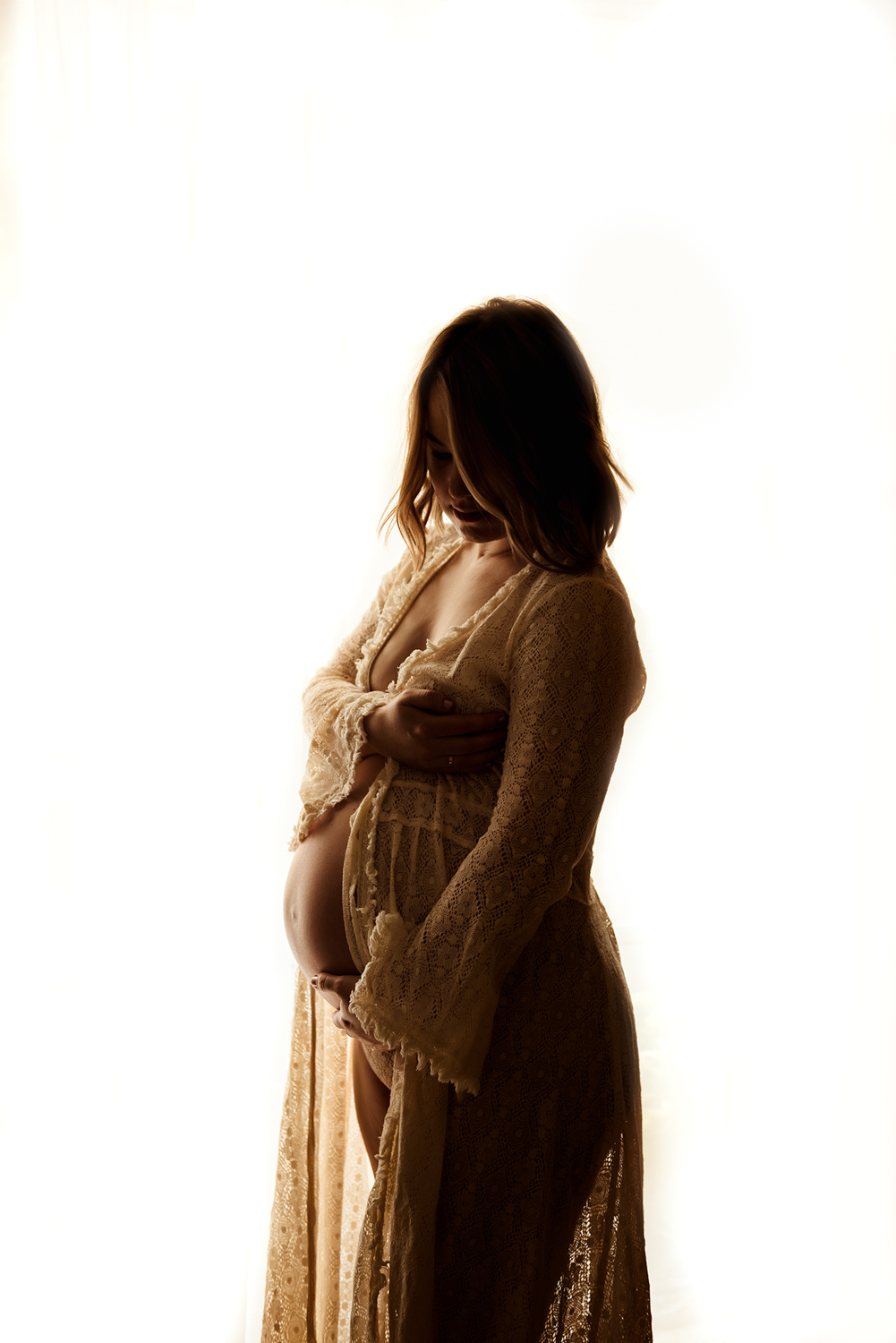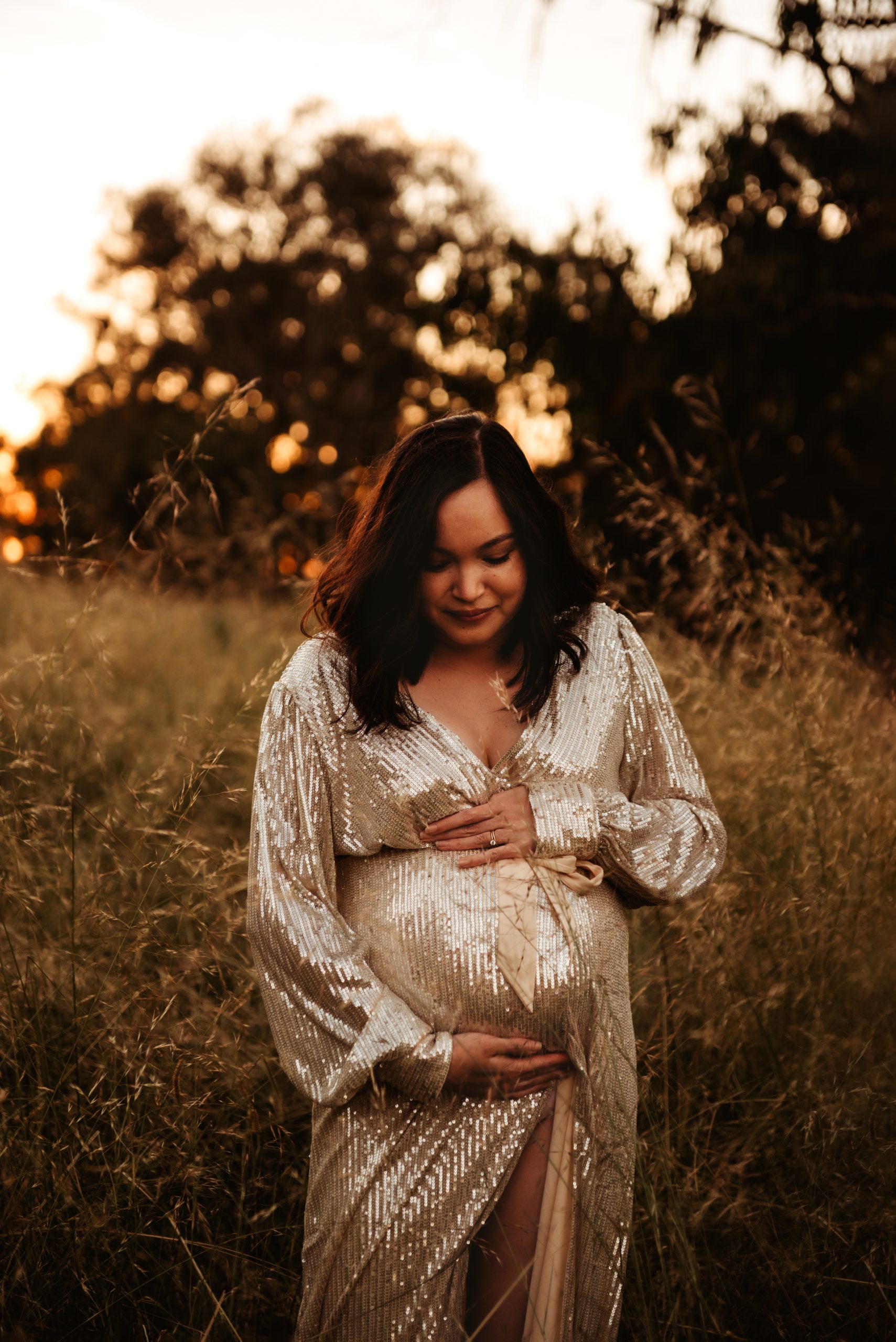 Capturing who your family is now
The squishy cheeks, tiny fingers and toes, the back and shoulder fuzz, the limbs still curled, the yawns and stretches, all the beauty that is your newborn. I use a mixture of lifestyle and gently guided posing, adding family and sibling portraits that show the love this new baby is surrounded by and captures all the sweet details for you to look back on and wonder how they were ever that small.
- 2-3 hour session in the comfort of your own home or in my cosy home studio in Bungendore
-Includes newborn portraits, macro detail images, sibling, parent and family portraits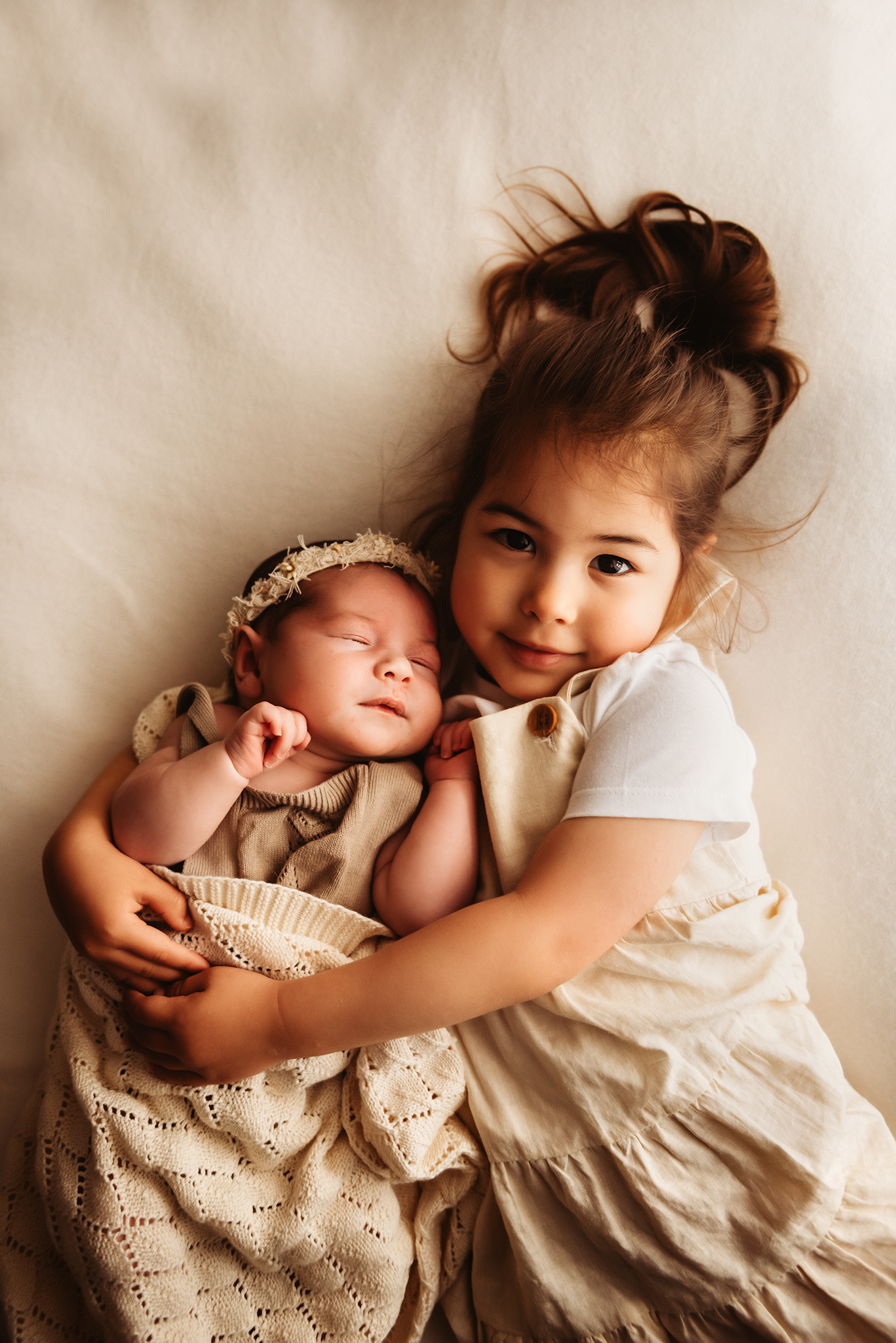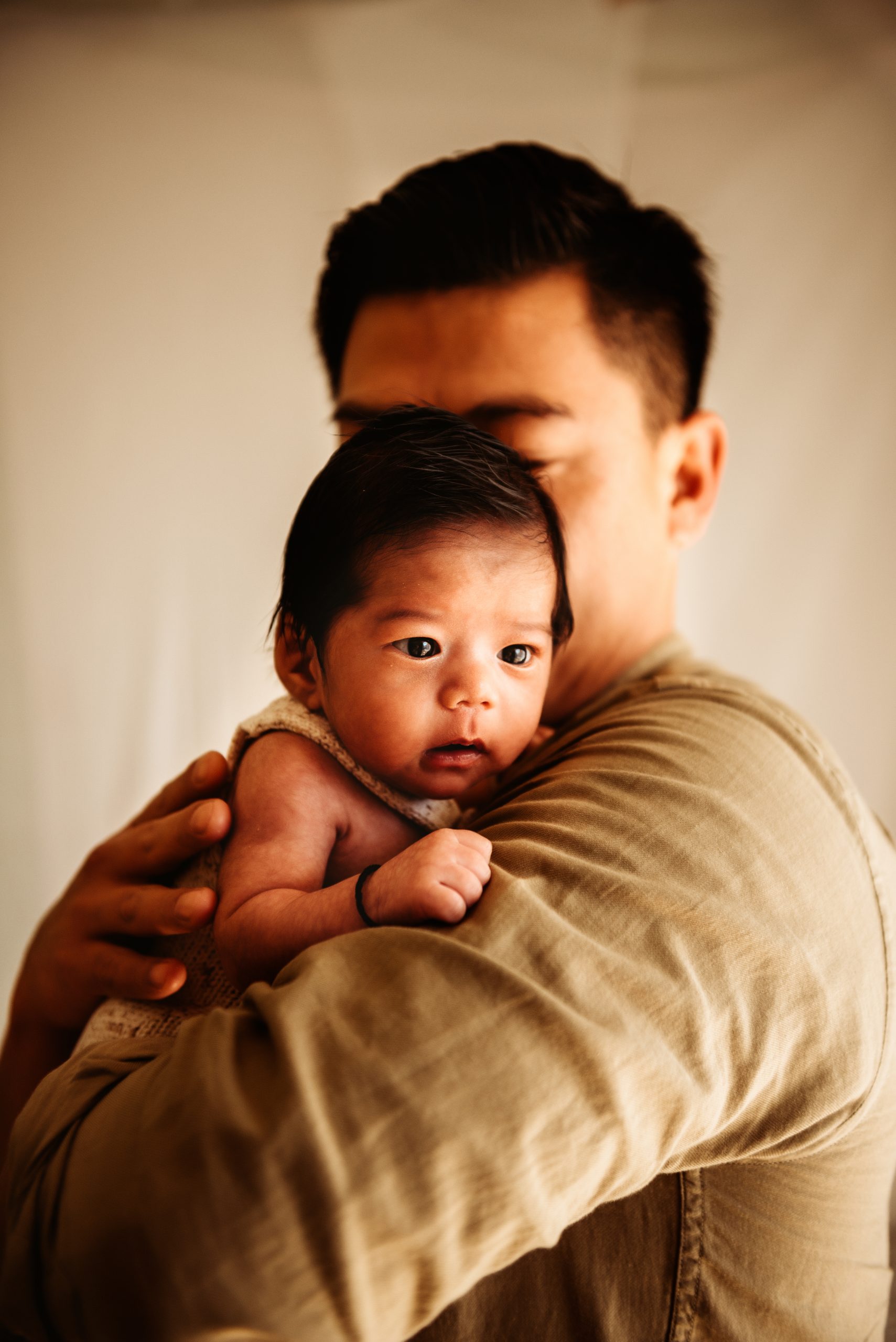 || Session Fee ||
Outdoor Maternity Sessions: $200.00
In-Studio Newborn/Maternity Session: $200.00
In-Home Newborn Session: $300.00
This fee covers designing a tailored session for your family, access to the client closet, styling advice, preparation guidance, our session together and processing your images to the very highest standard.
You are investing in 10 years of experience of working with children, 3 years of professional photography experience, my signature style and camera expertise.
*The session fee is due at time of booking
*No images are included in the session fee
|| Image Packages ||
*Payment for your chosen package is due 48 hours prior or at the time of the session
*Flexible payment plans are available
*You are able to upgrade upon receiving your preview gallery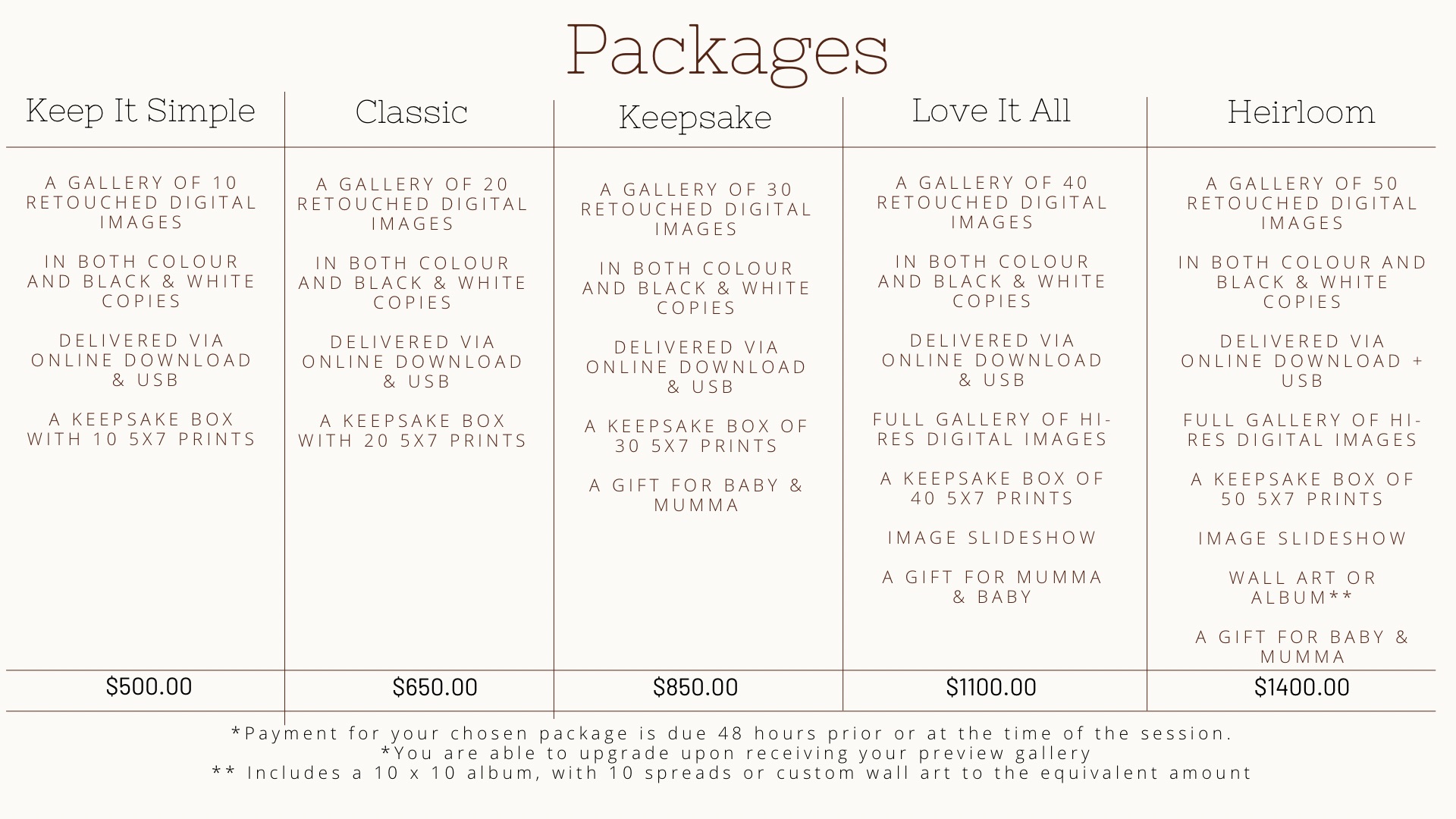 || Bundle Packages ||
Bundle Packages are available when booking Maternity and Newborn Sessions together.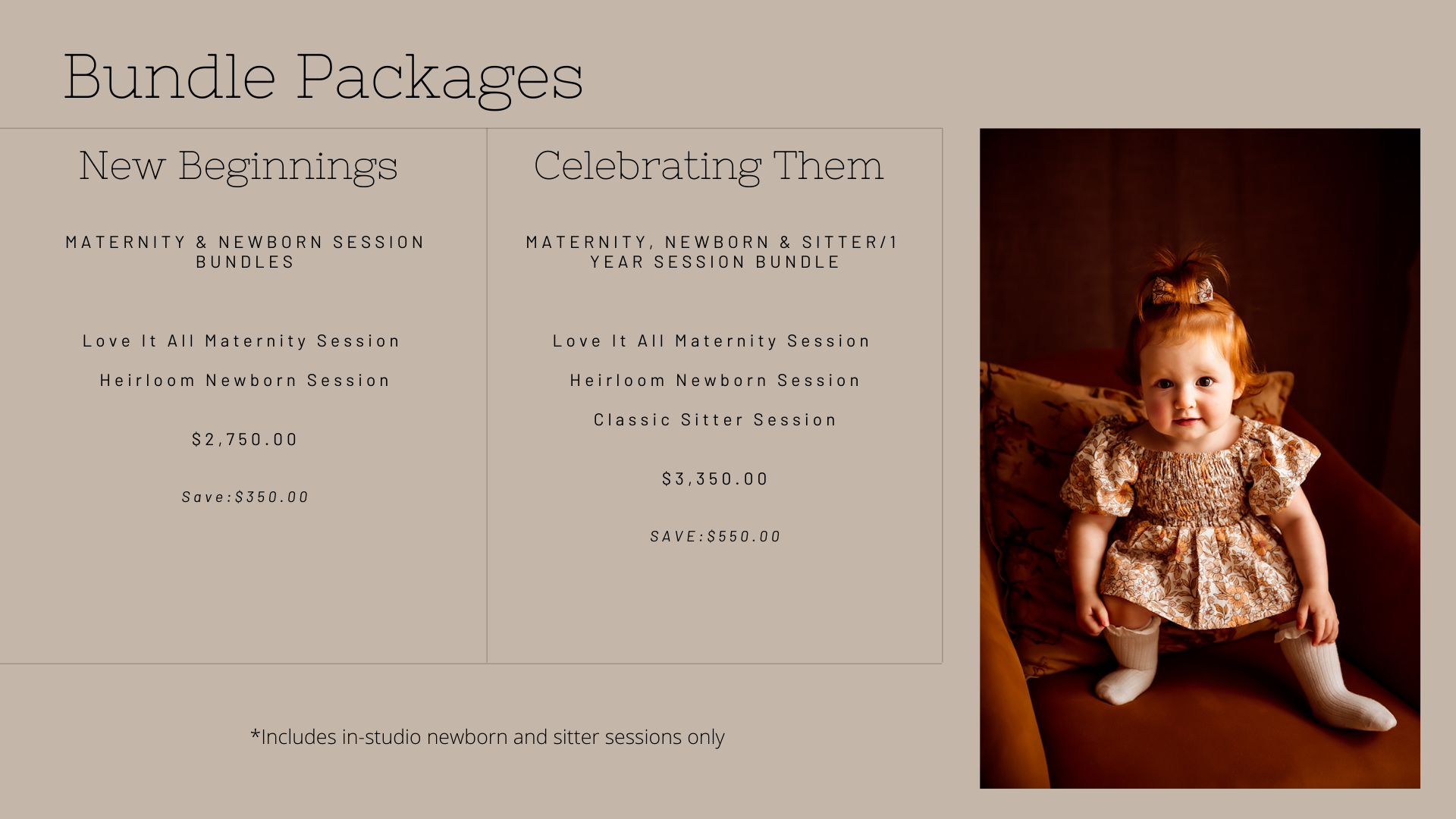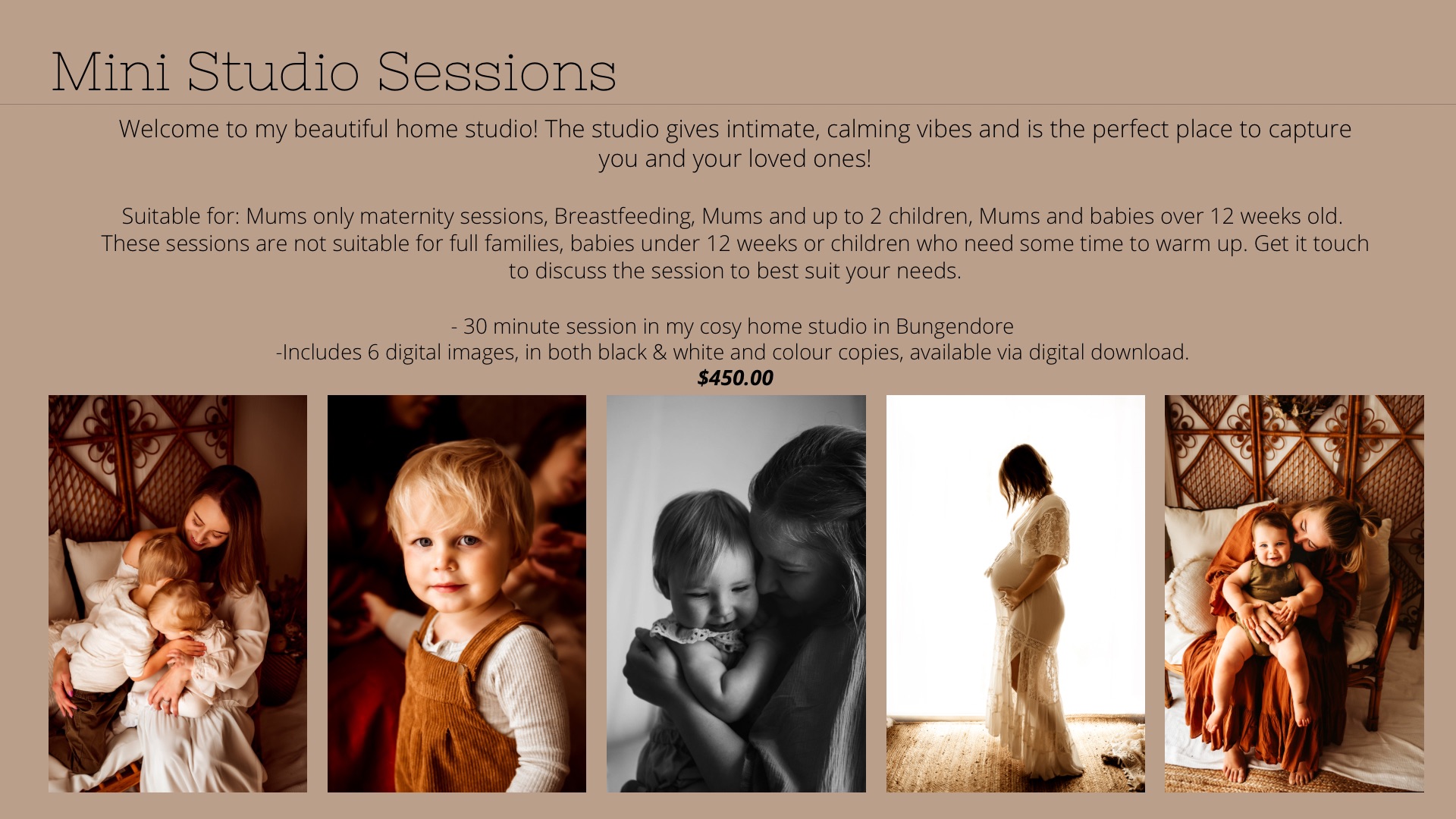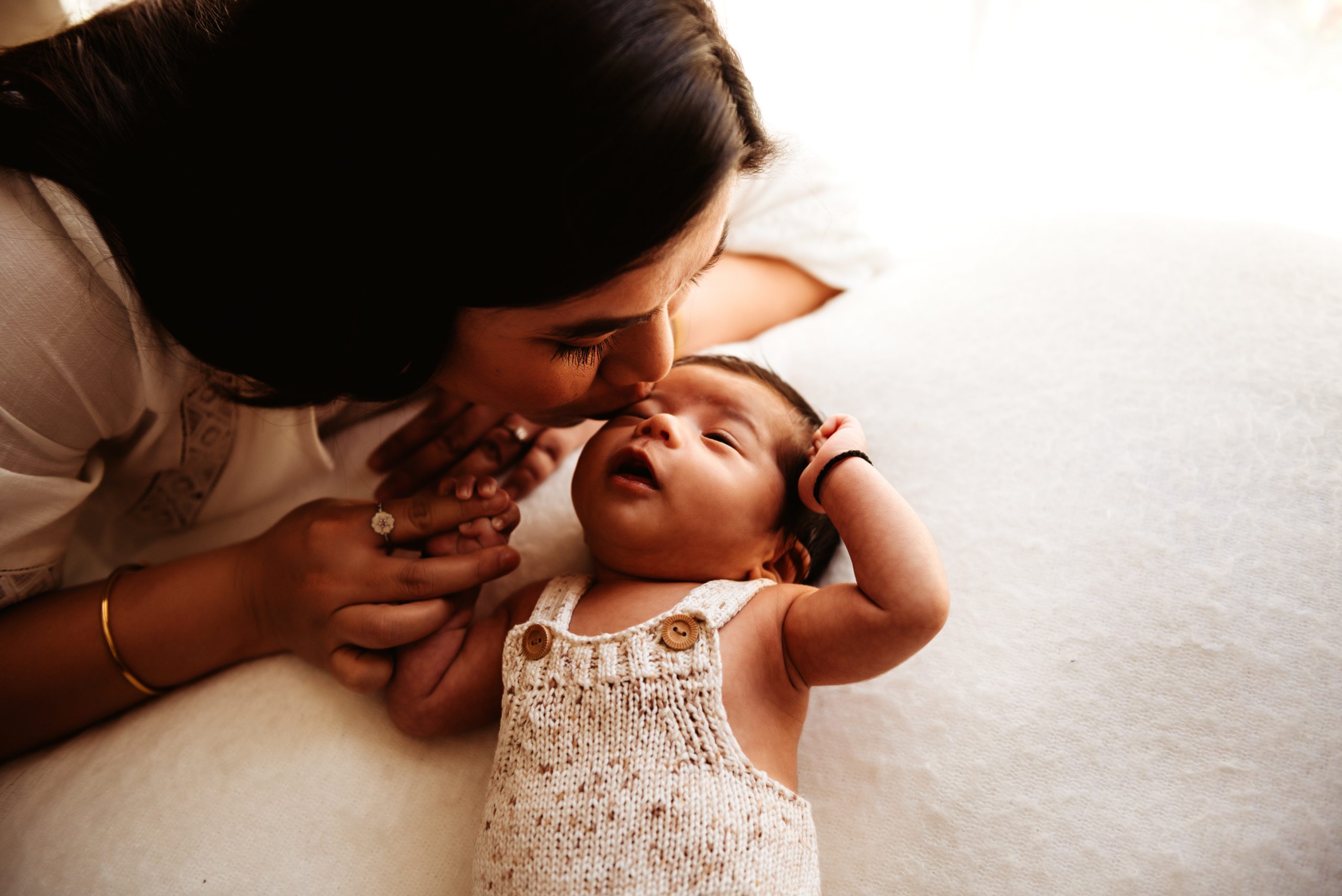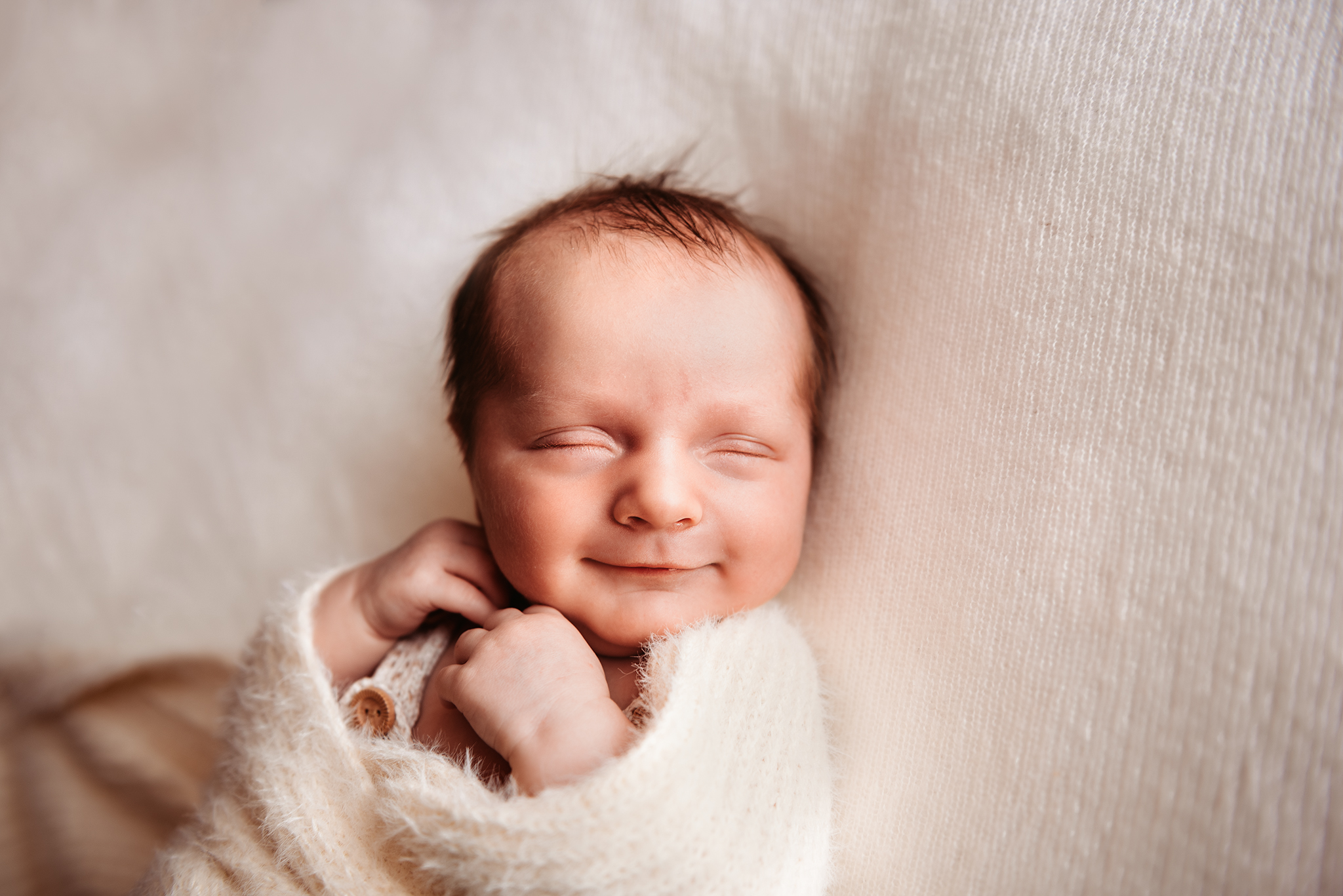 Kind Words
"Meg was an absolute dream to work with and very down to earth. With 3 kids under 5 she found ways to engage with us individually, as a family and capture amazing photos!"
"We had such an amazing experience with Meg. She was so patient with my little bub and took incredible pictures of our little family. I highly recommend Meg, you won't be disappointed"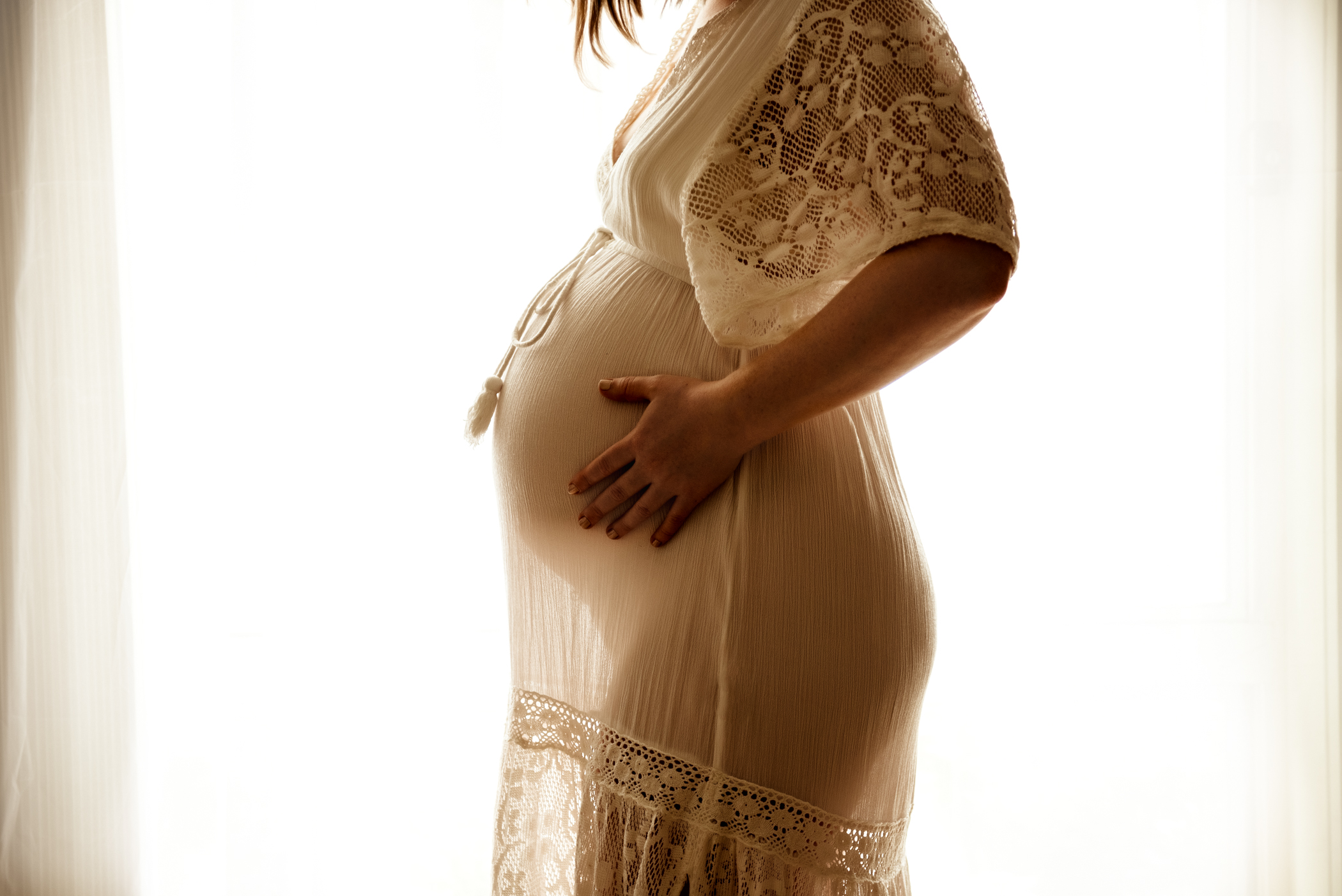 || Locations ||
Where we capture images matters
My home studio is earthy, bright and welcoming, and is designed to make you feel at home. And if you'd prefer a session in your home, I can bring everything to you.
So you absolutely don't have to worry about the "where".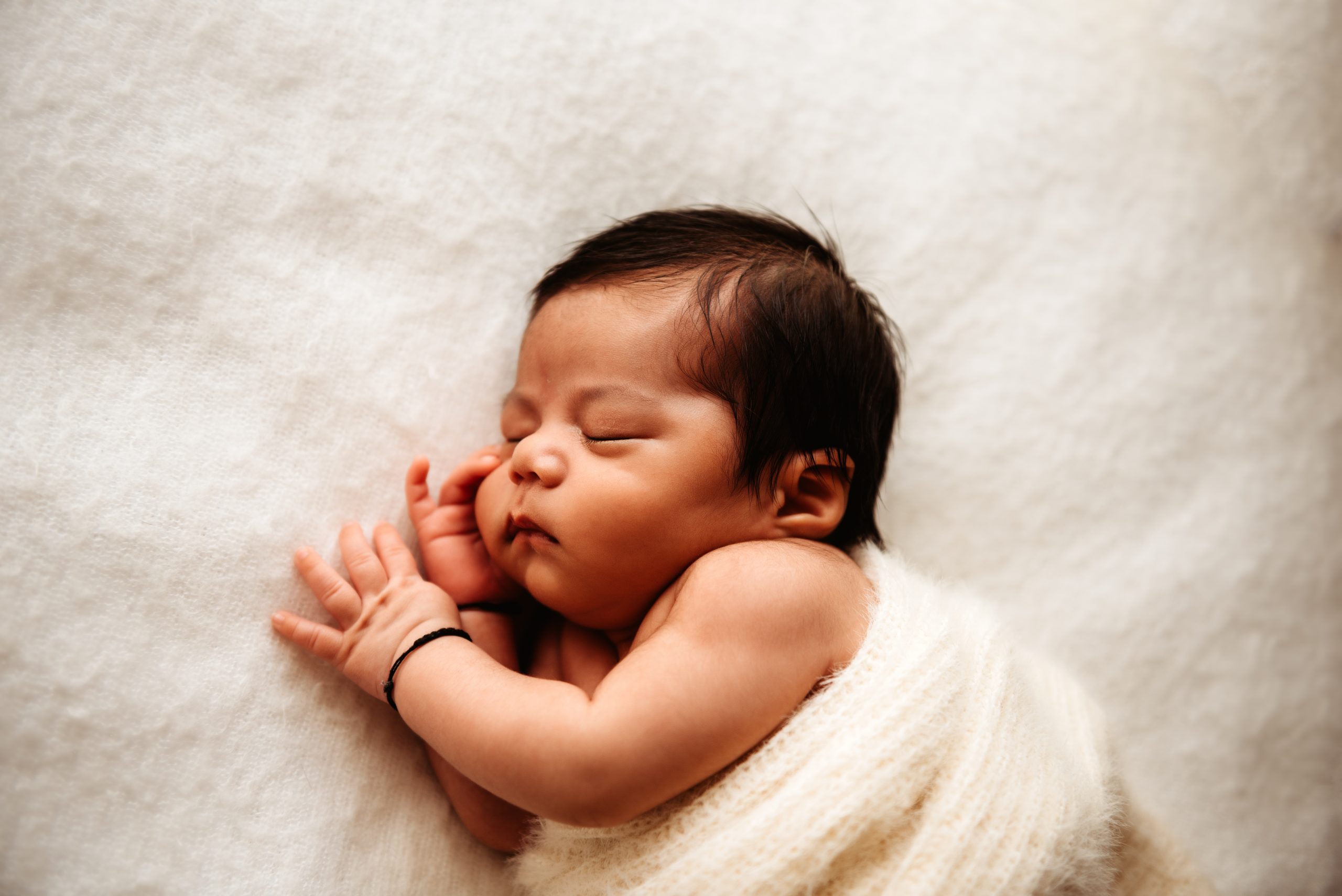 || Outfits ||
What you wear matters
I am here to help you with this dressing your family members for our session.
I have an extensive client wardrobe for Mumma's, newborns and bubs up to 18 months old, and can guide you through using wardrobe peices or purchasing items for the rest of the family.
So you absolutely don't have to worry about what to wear.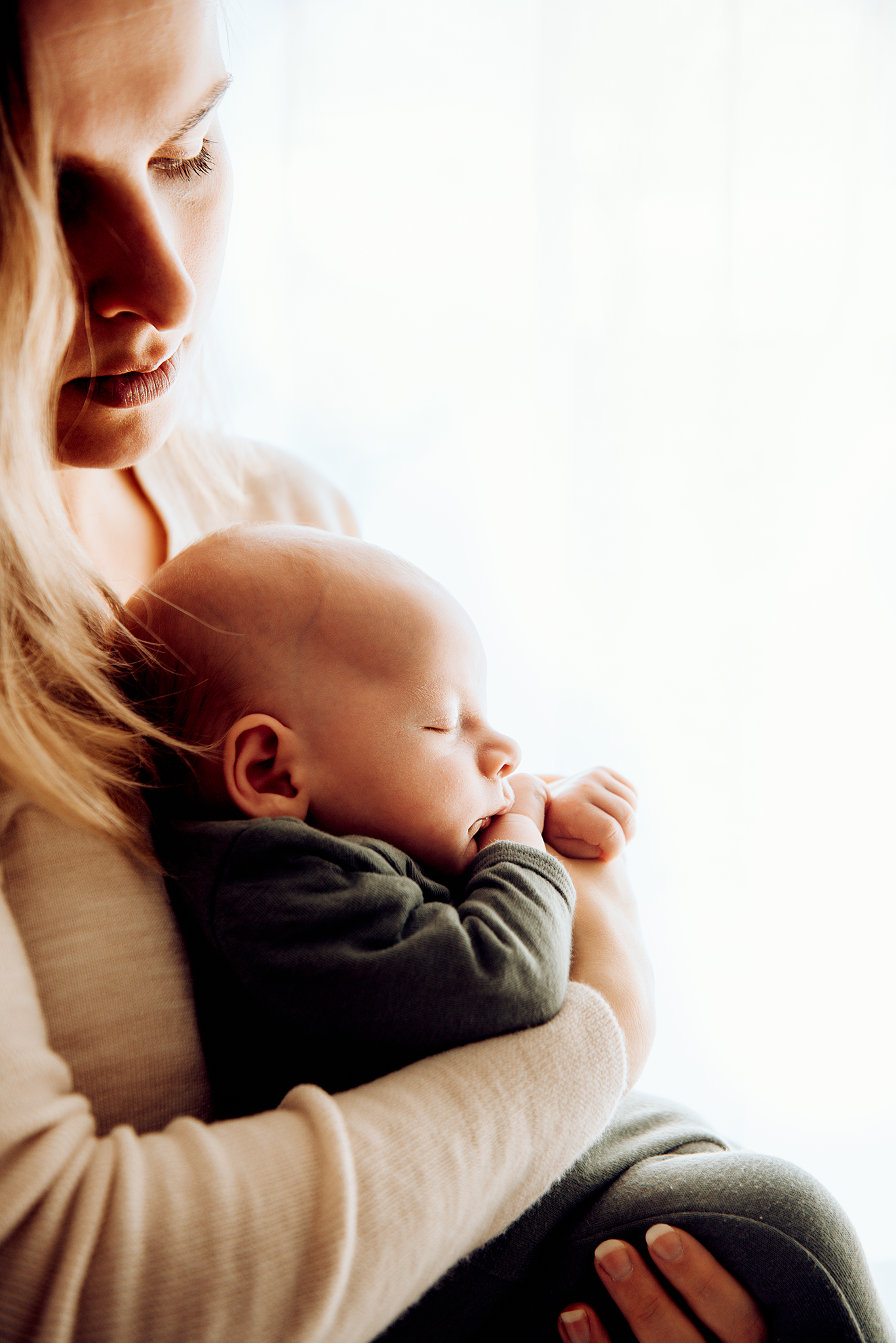 2. SAY YES!
Ready to book your session?
Yay! Send me an email to info@warmerphotography.com
3. CHECK YOUR EMAIL
Secure your booking by signing the contract and paying your session fee then your BOOKED IN!
4. PREP BEGINS
Let's plan our session!
Location, outfits and preparing the family
5. CONFIRM THE PLAN
I'll be in contact the week before to confirm details and answer any last minute questions
6. SHOOT DAY
Pop through the payment for your package then leave steps 1-5 behind and snuggle your family tight and enjoy capturing the magic.
7. GALLERY DELIVERY
Grab the tissues! Time to look through your gallery. Gallery upgrades and product ordering can be confirmed here.
STALK YOUR POSTIE
This is where you get to hold the beauty in your hands and display it in your home. This is also when many families secure their next session.
Where are you located?
I am located in Bungendore NSW, but I offer in-home and outdoor sessions to the entire Canberra Region.
What if my child doesn't like photos?
With over 10 years of experience of working with children, I guarantee we can make this work. Email me with your concerns and we can discuss further!
We have a location that's sentimental to us, can we do our session there?
Share the location with me and I am more than happy to scout it and see its suitability.
What happens if there's wet/bad weather for our session?
If it's raining the morning of our session, we will make the final call at lunchtime and if we need, we will reschedue for a day that's suitable for us both
Do you travel?
Yes! I travel to do coastal sessions a few times a year and am open to discussing travelling to you!
Can we bring our furbaby?
Do you do extended family sessions?
Yes I do, there are added fees to accommodate the extra people involved in the session. See "Session Fees".
Ready to make this happen?
Please fill out the contact form ("Get Me Booked In" form below) and you're in the system! I will be in contact with you from there!
Want to chat further?
I am more than happy to book in a phone call with you to chat, just email me to arrange this. There is absolutely no obligation to book until you are sure I'm the photographer for you.
Please note that sessions with me are normally booked at least 3 months in advance.
I do my absolute best to accommodate everyone but do take a maximum number of sessions per month to allow flexibility for newborns who come a little early or late, rainy weather and so I can spend time with my own little family.
Please let me know as soon as possible if you'd love a session with me!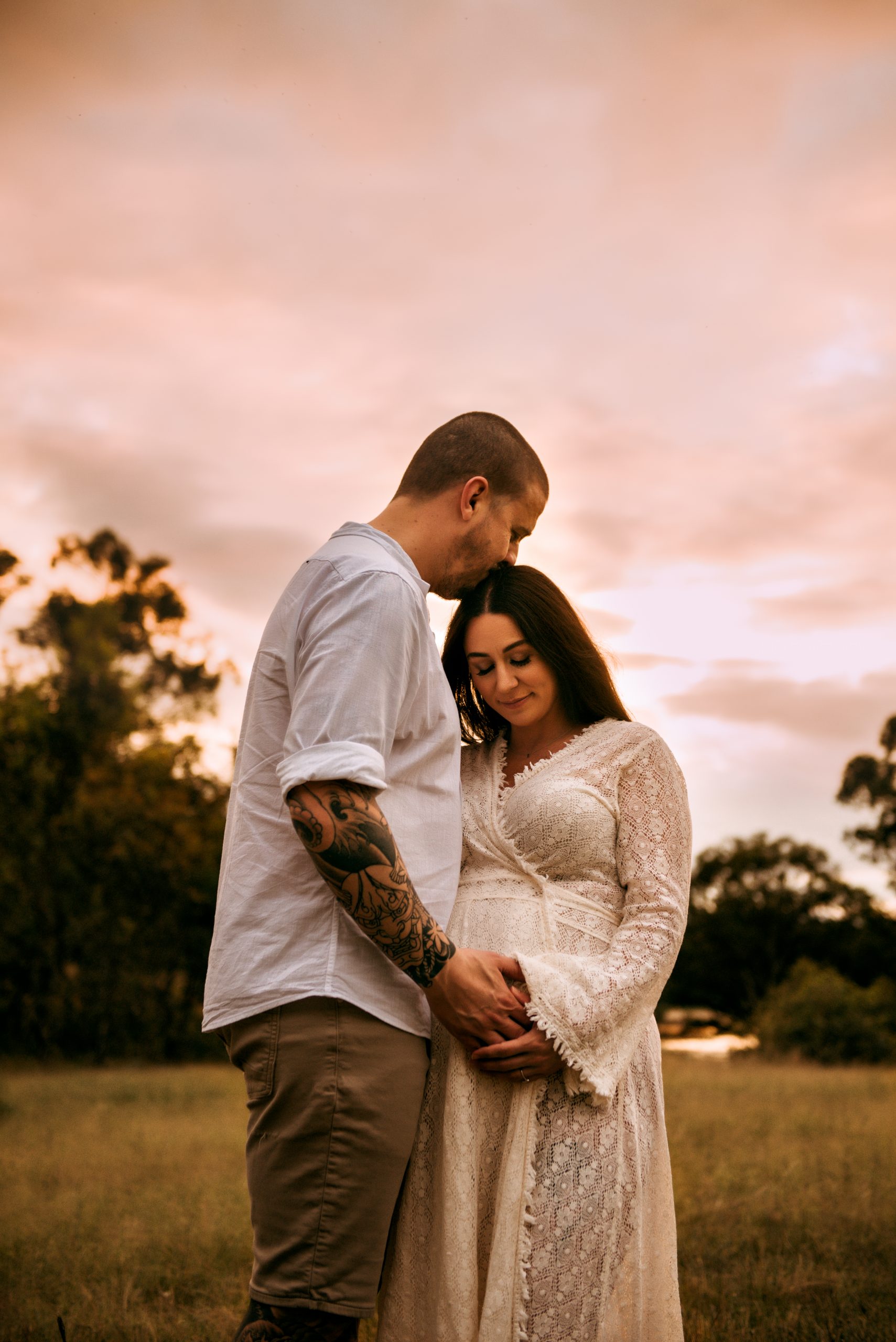 A natural light, natural moment maternity, newborn and family photographer.
Serving Canberra, Bungendore, Braidwood and Batemans Bay region.