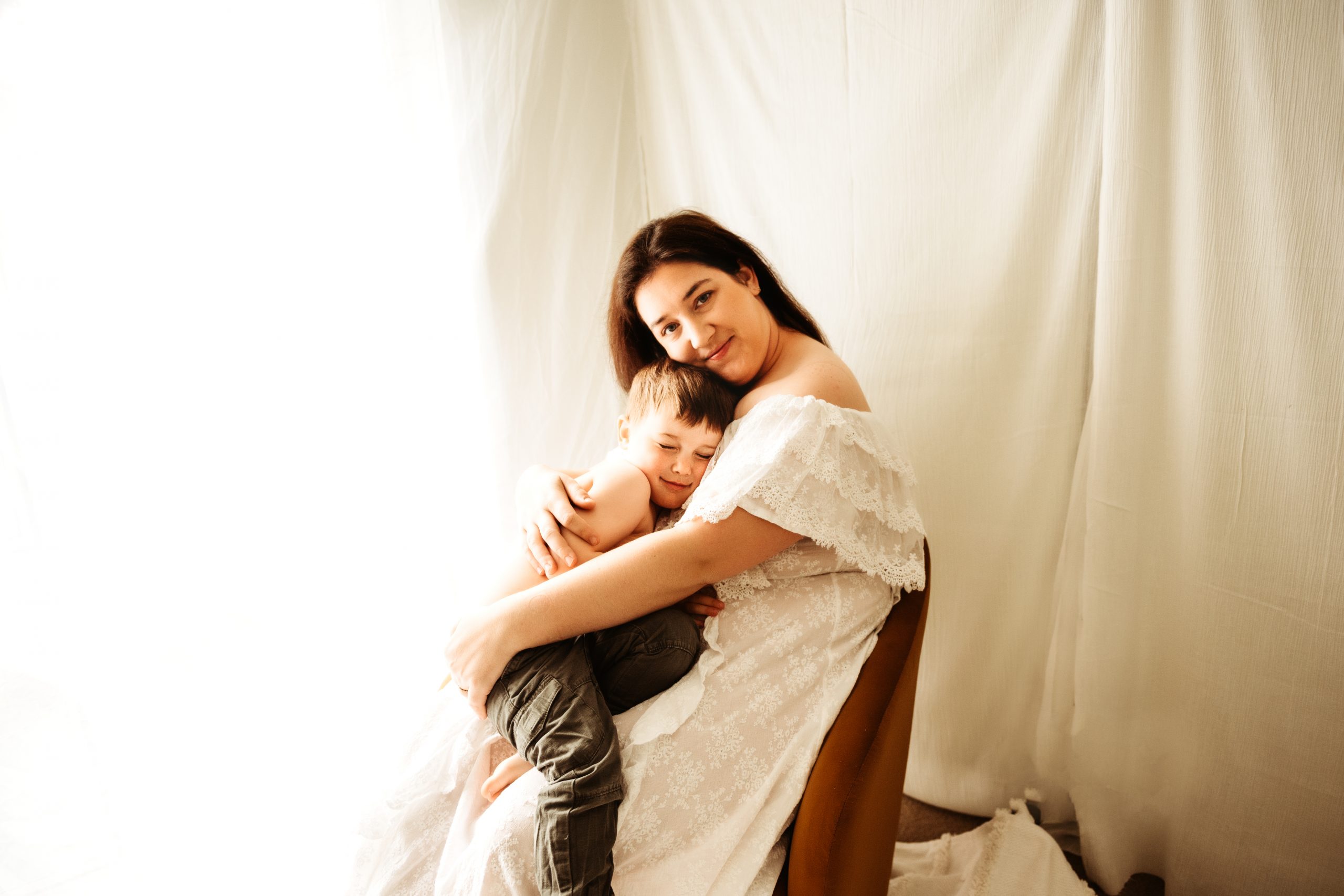 I am a mother, a wife, a furbaby spoiler and an artist. I am an empath, I am sensitive and I love deeply and generously.
I love nothing more than dipping my toes in the ocean, white wine with cheese and blueberries, warm weather, a good quote, snuggling my amazing husband and watching the light of our lives (our beautiful little boy) grow.
My sessions are all about the heart, connection and protecting memories.
Motherhood was not what I expected, so much harder but so much more beautiful than I could've ever imagined. Becoming a mother changed my outlook on life, I lost the urge to pursue my corporate career, instead wanting to lap up all the time I could with my little boy. As time started flying by, I was desperately holding on to my little baby turned toddler and really realised that life is short! I wanted to do something that I loved enough that I would be happy to leave my baby at home, so took a huge leap and decided to pursue photography. It's something I had always loved, but never had the time to nurture and I hadn't found my inspiration until I became it: a mother.
I am now committed to capturing those beautiful moments of motherhood, from pregnancy, to the newborn days and as a family grows. To connect with other mothers, to take beautiful photos of beautiful personalities, to connect on a deeper level and to share motherhood stories as if we were old friends.
My personality and life experiences inspire my art, my creativity and the way I photograph families. Beautiful images of connected families makes my soul and Mumma heart happy.
"We first had Meg take our daughters newborn photos, and recently had her back again to take her photos for her 1st birthday. There's no one else I'd have capture such precious moments. I had to remind myself many times that Meg was there as our photographer, not my friend, that's how relaxed she makes you feel about the whole experience!!"
A natural light, natural moment maternity, newborn and family photographer.
Serving Canberra, Bungendore, Braidwood and Batemans Bay region.